SPACE AND HOSPITALITY
A multidiplinary event nourrished by Feldenkrais, C.I., Instant Collective Composition, Release technique... and traditional french basketry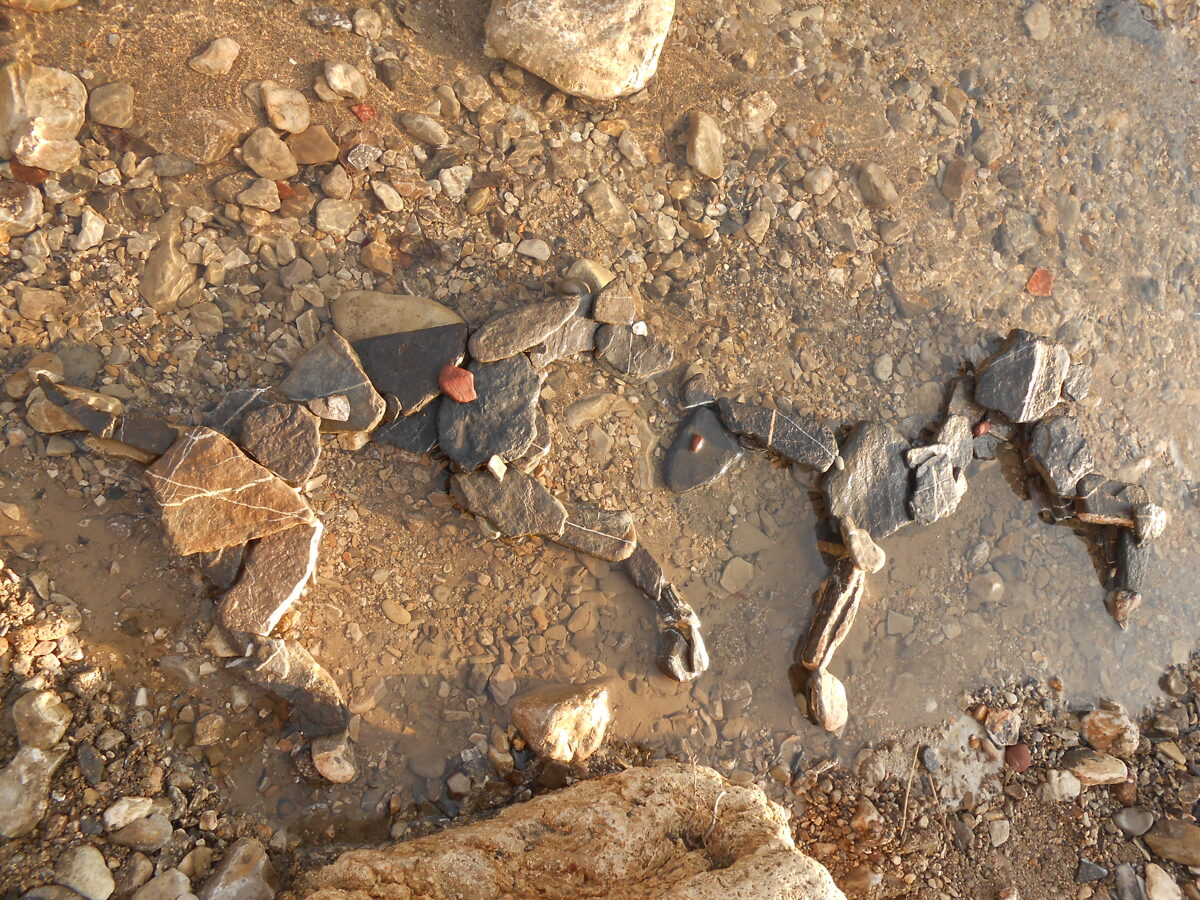 MOVEMENT WORKSHOP
From 2nd to 4th June, Sabrina Miraillès and Helene Marcelle will be pleased to facilitate a maximum of 10 hours of exploration and study.
Beside the forest, the aerial caves and the rivers, a 100m2 wooden dancefloor among the olive trees will host our bodies in the evening or during the day if the weather is not too hot.
Considering the versatile weather in June in this area of France, the schedule will be known few days before the starting of our event in April.
BASKETRY WORKSHOP
On the 4th June, from 10am to 5pm, Virgile Monge will be holding his weekly basketry workshop (in English and French, 60€).
Since the workshop takes place at his home, it can welcome a maximum of 3 participants.
A visit of his willow culture is possible on Saturday 3rd June in the afternoon.
.
PRACTICAL INFOS
HOUSING FACILITIES
If you already feel like spending some holidays, alone or with your family, in Provence and catching up with some friends ;-) , please check the opportunities of camping, air bnb and co. in the BARONNIES PROVENÇALES area, near Mollans-sur-Ouveze, Buis-les-baronnies or Vaison-la-Romaine.
Spending few days before or after the event is recommended for enjoying the slower pace of the area.
DINNER TIME AND FOOD
In Mollans-sur-Ouvèze : There is local markets in the village each saturday and an organic shop

In the surroundings: Local markets in Buis-Les-BAronnies (o Wednesday & Saturday morning), in Vaison-la-Romaine (on Tuesday and Saturday)
PRICES
A basic price will be asked for covering the fees due to organization, offering of the Olive Trees Dancefloor (a 10 000€ project) and the hours of teaching.

SAVE THE DATES AND INFORM US OF YOUR INTEREST IN THIS EVENT : helenemarcelle@gmail.com
THE LOCATIONS

THE OLIVE TREES' DANCEFLOOR
A 100m² soft wooden floor covered with professionnal dance mat. This amazing place is convenient for maximum 20 people. By very sunny weather, it is suitable to enjoy the place only after 6 PM.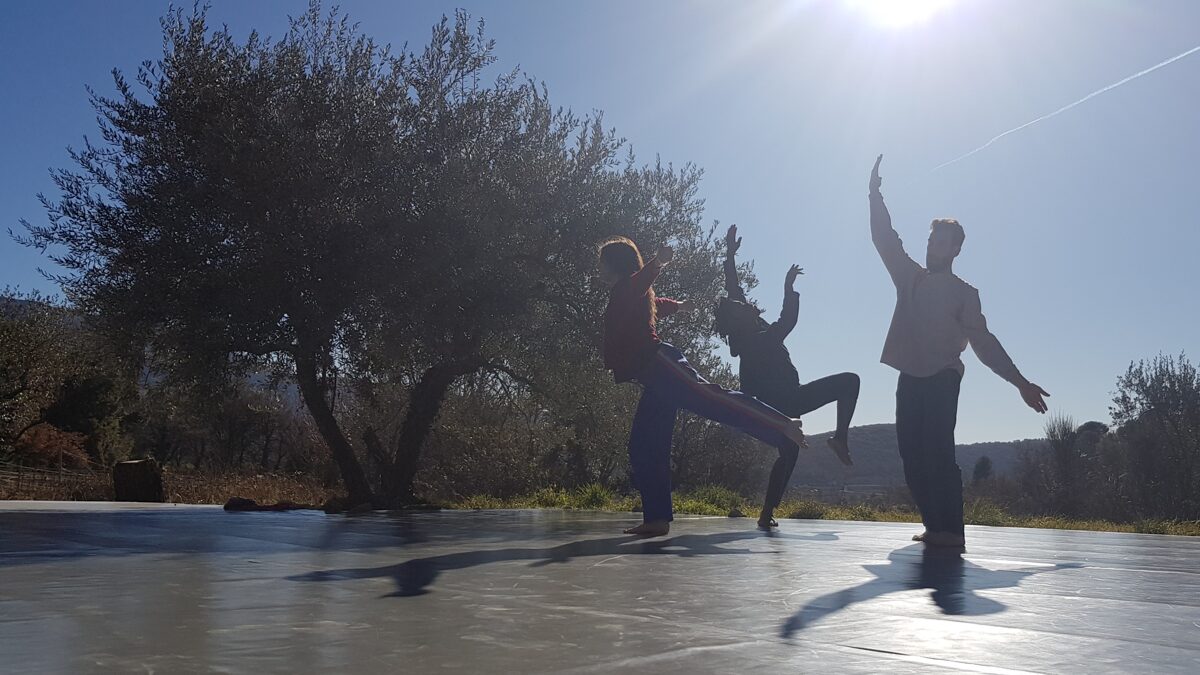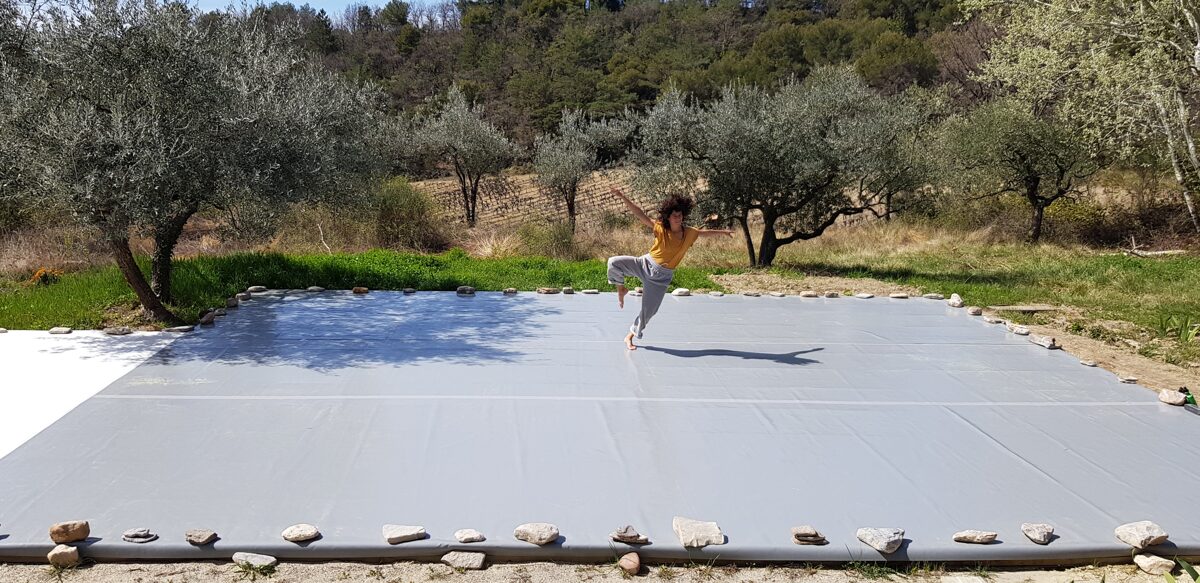 UP ON THE HILLS
AND IN THE CAVES
Upon the village of Mollans-sur-Ouvèze, the hill shows caves where the first inhabitants lived, ages ago.
It is also a famous place for climbing.